PROCOMER grants the Country Brand to ICICOR Costa Rica S.A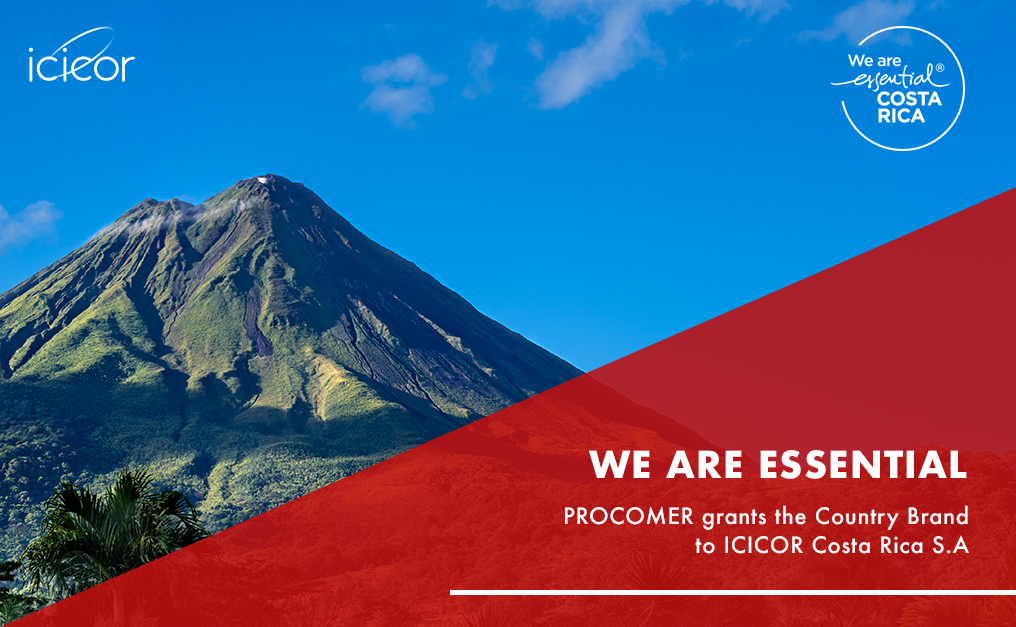 PROCOMER grants the Country Brand to ICICOR Costa Rica S.A
27 December, 2020
On September 30, 2020 PROCOMER officially granted us for the following five years the license for corporative use of the country brand Essential Costa Rica.
Following the approval of a rigorous evaluation process, in which we completed the fulfillment of more than one hundred indicators for five brand values; Excellence, Sustainability, Innovation, Social Progress and Costa Rican Origin.
We fill very proud to be among the select group of companies which
makes Costa Rica more competitive worldwide.
The Country Brand, Essential Costa Rica is a differentiating element for competition which places us as a company at global level:
Authentically Costa Rican.
With superior quality services.
With systematic culture for innovation y value generation.
Integrated by specialized human resources, enjoying good health
and development.
Operates linking environmental, social and financial management.
Icicor founded in 2003, is a leading Costa Rican company in the real estate sector, which provides highly reliable Engineering and Architecture services with professional.
---
No Comments